KIWI™ Starter Kit
Begin your adventure for a
smoke-free everyday.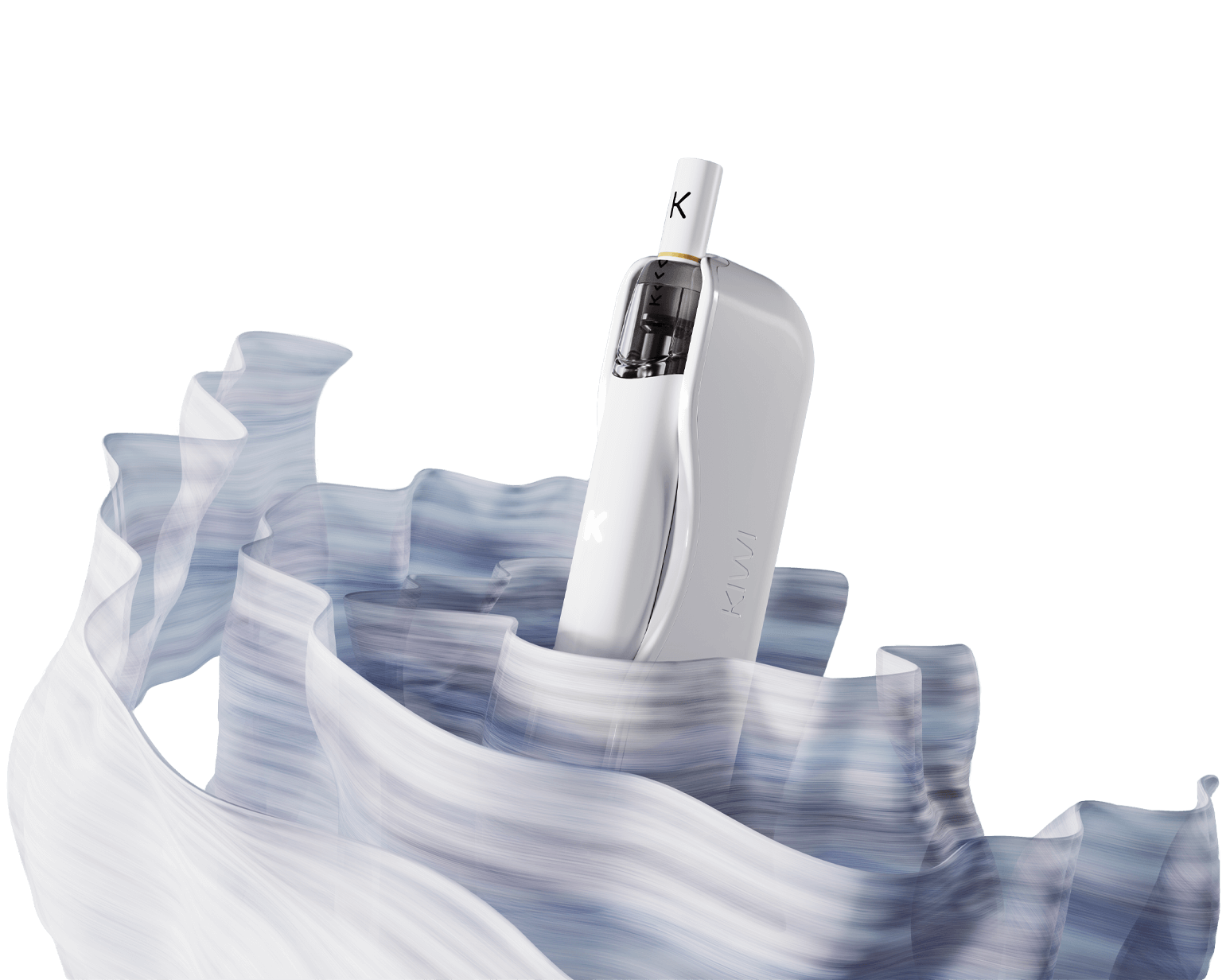 E-cigarette
Simple and intuitive
KIWI doesn't heat tobacco but vaporizes a liquid, with or without nicotine, that doesn't smell or leave yellow halos.
Vaporizes liquid
Vaporizes a liquid with or without nicotine. Choose your favorite aroma.
Design
Designed in Italy, KIWI is elegant and modern product.
Magnetic charging system
The magnetic hinge charges and protects your KIWI Pen.

Doesn't heat Tobacco
The generated aerosol doesn't smell or leave yellow halos.
Battery
Over 72 hours of battery life thanks to the KIWI Powerbank.
Nicotine control
Gradually reducing the percentage of nicotine in the liquids, it's easier to quit smoking.
Starter KIT
A color for every occasion
Choose your favorite color between ten stunning chromatic tones.
Sensation
Thanks to the Cotton Tips, faithfully recreates a cigarette shot
Health
The absence of combustion minimizes the risks for your health.
Easy to use
KIWI is a simple and intuitive device that suits every kind of smoker.
Accessories
KIWI technology, tailormade for you.
Every detail in your KIWI is designed to give maximum satisfaction with minimum effort. This is how we provide a concrete alternative to cigarettes.
Cotton Tips
The Cotton Tips designed by KIWI in 4 fantasies, provide a closed shot, able to resemble the feeling of a cigarette.
Transparent Pod
With the KIWI Pods you can check the gradual consumption of the liquid, without removing the cartridge.
Smart magnetic charging
Powerbank recharges the Pen ensuring you get the charge you need for the entire day.
Customizes and protects your KIWI
Find your match
A rainbow of colors to shield your KIWI Powerbank in style.